Register for the Belgrade Venture Forum 2015 at www.BelgradeVentureForum.org
Belgrade Venture Forum is leading South East Europe startup and innovative business event with participants from over 25 countries, and pitching companies from 13 countries. It showcases the best business projects and talented teams from the region and provides superb networking and business opportunities for investors as well as for startups, advisors and experts.
Serbian Venture Network is organizing Belgrade Venture Forum (BgVF) – largest investment forum in the region, dedicated to promotion of entrepreneurship and investments in innovative companies and ideas.
BgVF strongly contributes to development of Serbian startup and entrepreneurship ecosystem, by providing investment, networking and partnering opportunities for regional startups and innovative companies.
In three years, Belgrade Venture Forum was a host for over 100 registered investors including some of the most active business angels, early stage investors, venture capital and private equity funds. BgVF is actively working on gathering local investment community.
---
BgVF hosts:
Business and innovation conference with over 50 speakers and panelists
Biggest SEE pitching competition, where up to 40 startups and innovative companies are pitching to investment and expert juries 
Startup and innovation exhibition
 Pre-arranged meetings between investors and interested companies
Networking arenas
[rev_slider video]
---
[rev_slider bgvf_slides]
Belgrade Venture Forum since 2012
---
Facts & Figures:
1300+ business people
107 pitching companies
101 angel investors, venture capital and private equity funds, corporate investment arms
162 speakers, presenters and lecturers
150 hours of lectures, presentations and discussions
200+ B2B and B2I matchmaking meetings
---
Belgrade Venture Forum Pitching competition
---
Belgrade Venture Forum hosts one the biggest regional pitching competition delivering unique networking, partnering, investment and business opportunities for startups, investors, advisors and experts. It's a platform where carefully selected and prepared companies have a chance to present business projects and investment proposals directly to a large group of active investors.
In order to secure top quality projects to present, 5 months process enrolls including opening of application window, engagement of 20+ regional partners, eLearning investment readiness training and careful selection process based on proven industry criteria.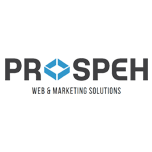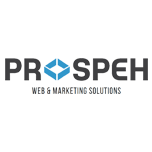 ---
OriginTrail® is a food traceability system built around a consumer-oriented mobile app that helps high quality producers stand out based on the origin of their products.
It is a solution that allows effective differentiation for food products' brand owners. By unveiling the entire supply chain to shoppers before they make their purchase, product helps producers differentiate themselves based on the origin of their products and put the shoppers' mind at ease.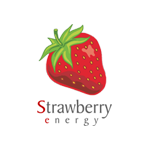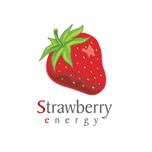 ---
BgVF13 winner
Strawberry energy is the Serbian Company engaged in renewable energy sources and clean technologies. They make renewable energy sources more accessible to all people. Their most prominent project was the public solar charger for mobile devices Strawberry Tree, which was awarded by the European Commission with the first place at the "Sustainable energy week 2011". They innovate and improve products as well as their business model.
---
Serbian Venture Network is happy to meet:
Interested teams, startups and innovative growing companies from emerging markets.
Investors interested for a deal flow from this region.
Partners who want to contribute to development of startup and entrepreneurship ecosystem in Serbia and South East Europe region. 
Contact us